Adding TPMS on a Bulk Tipper ensures maximum tyre life and mileage efficiency for tippers of any configuration. Axle load monitoring throughout the whole journey also monitors tippers so that they are never overloaded or if the load distribution has changed during the journey. Transport the maximum load possible – legally and safely!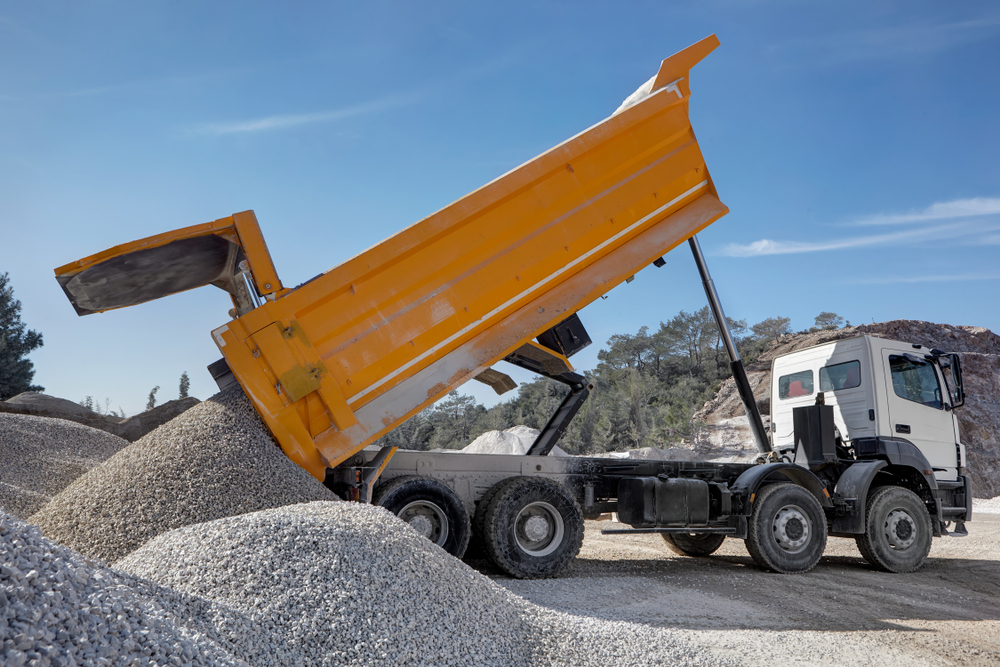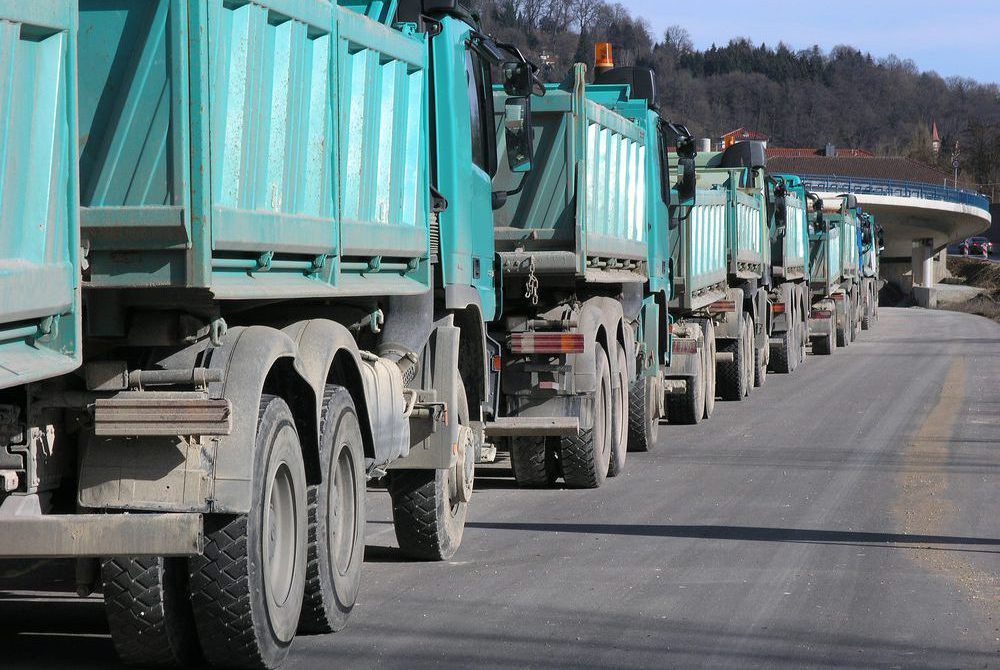 Bulk Tipper – Usage
The job of a tipper truck is to lift and transport loose building materials in bulk efficiently around a worksite or between worksites. Generally associated with transport of:
Asphalt
Construction aggregate
Dirt
Grain
Gravel
Sand
Snow
Triple mix
Turf
Wood chips
Both off-road and on-road, the tipper has the challenges on both environments for tyre management and load monitoring.
ATLAS can track tippers throughout their journey for both tyre pressures and load distribution as well as identifying stopping/unloading points – know where your vehicles are at all times! Additional security features such as geo-fence, door opening and unauthorised movement can also be monitored.
After Market TPMS on a Bulk Tipper – The Whole Fleet
Why not fit TPMS to the whole fleet? It takes around 30 minutes to fit an ATLAS TPMS system without the need to take the vehicle out of action for hours. The benefits of TPMS will save the company thousands of pounds.
Fleet Management of Axle Loading on a Tipper
ATLAS Insight provides management of the whole fleet in real-time providing an audit trail of all journeys. Alerts are generated and sent via email or SMS when an axle or vehicle is overloaded and can be visualised on the dashboard for immediate action.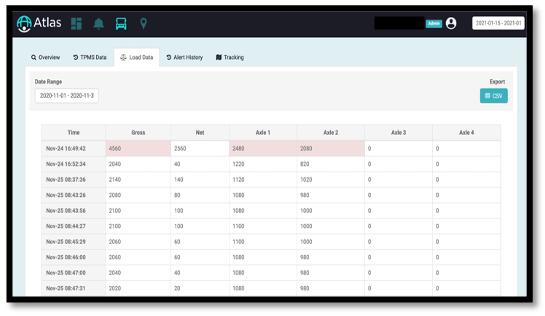 Fleet TPMS on a Tipper
ATLAS allows a fleet or site manager to manage the tyre performance of the whole fleet via the ATLAS Insight web application.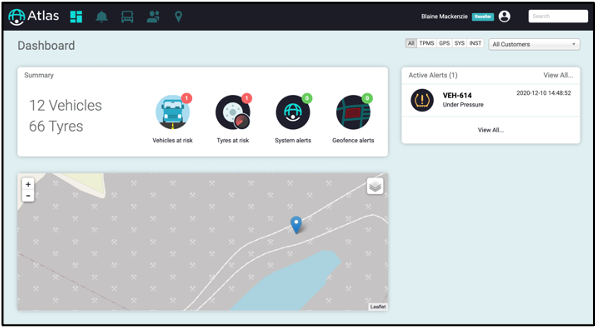 The following components would be required for an installation:
| | |
| --- | --- |
| Part Number | Description |
| ATLAS | Fleet Gateway (ATLAS Pegasus) |
| ATL-202PL | ATLAS Power Lead |
| PLS-850K | RF Antenna (to receive pressure readings from sensors) |
| ATL-333AN | Cellular and GPS antennas |
| SEN-200 | Standard Bore TPMS Sensors (mounted on the valve) |
Components for a connected TPMS solution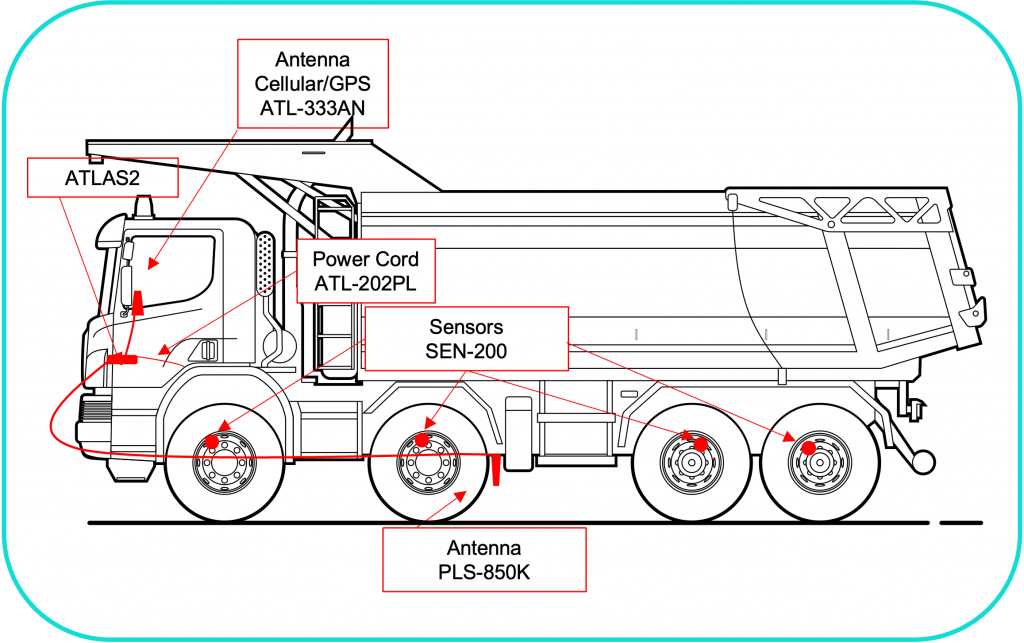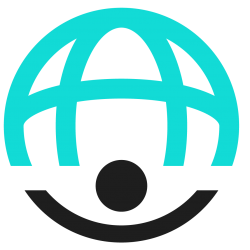 ---
Stand-Alone TPMS on a Bulk Tipper
This configuration provides an in-cab screen/monitor for the driver to see tyre pressures and temperatures. Any alerts are immediately visible to the driver only.
For a connected fleet version use ATLAS
| | |
| --- | --- |
| Part Number | Description |
| PLS-100 | Pulse Monitor |
| PLS-220PD | Pulse Power & RS-232 data cable |
| PLS-850K | RF Antenna (to receive pressure readings from sensors) |
| PLS-914M | Mounting kit for Pulse |
| SEN-200 | Standard TPMS Sensors (mounted on the valve) |
Components for a stand-alone TPMS solution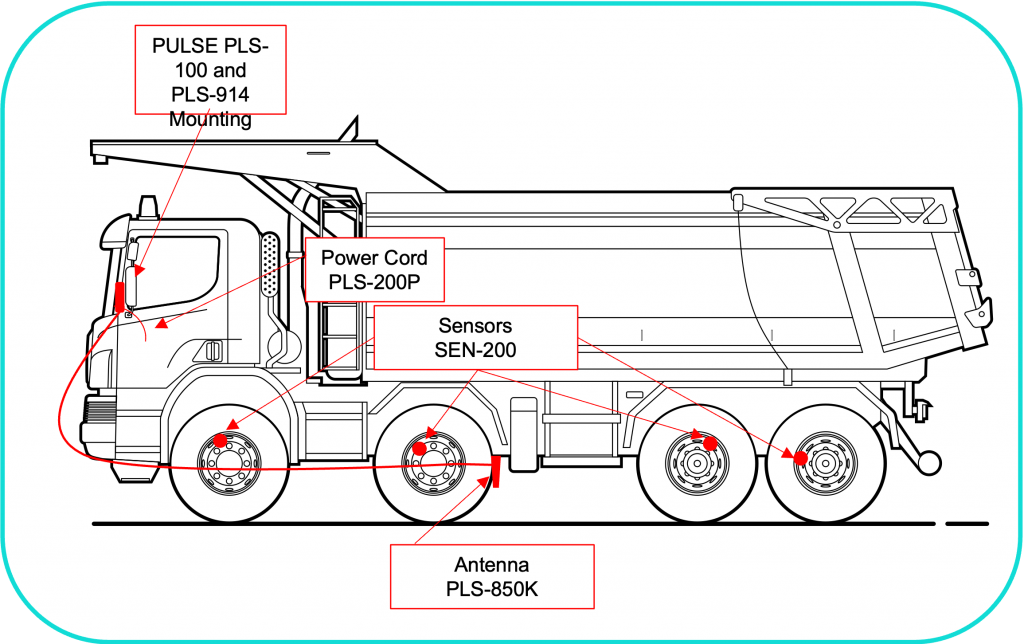 A number of support videos exist to help with the installation for stand-alone TPMS installations.
---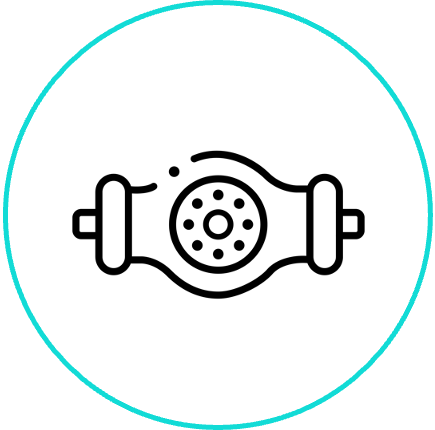 In partnership with Ax-Tech International, connected axle load monitoring enables the fleet manager to track that all journeys are being undertaken within legal guidelines.
---
Much More Than TPMS….
ATLAS has many features beyond TPMS such as Tracking, Security, Axle Load Monitoring. Find out more….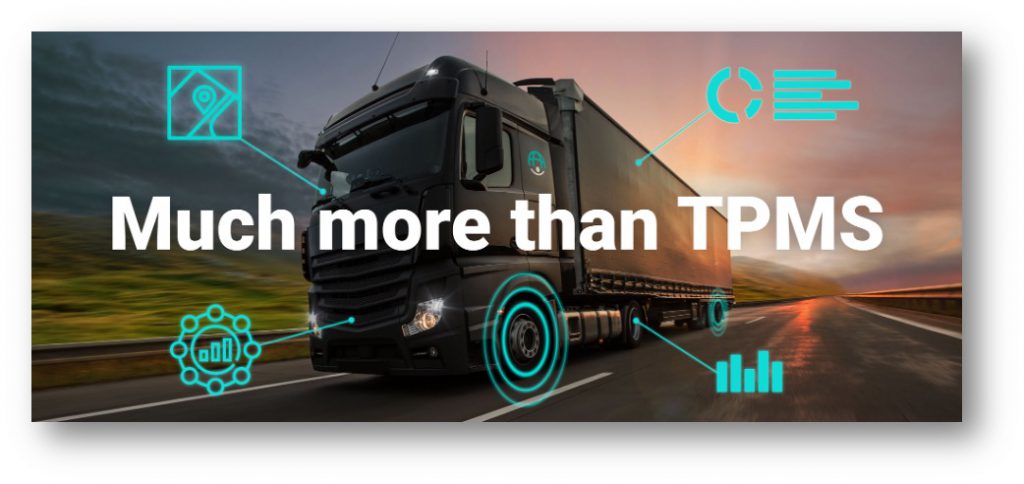 ---