Integration of TPMS to the Samsara AG & VG Products
Integration of TPMS to existing Samsara telematics installations could not be easier. All the integration work has already been completed by Samsara & PressurePro to ensure a seamless installation. Follow the installation instructions below and contact Tough Tech for a quotation for the necessary PressurePro components.
Tough Tech is the Master Distribution and Technical Partner for PressurePro in the EMEA (Europe, Middle East & Africa) regions.

TPMS + Telematics
Complete tyre performance data, seamlessly integrated to your Samsara Fleet Management Solution.
Offering integrated solutions alongside Samsara's advanced fleet management platform, PressurePro's technology enables Samsara users to seamlessly add comprehensive Tyre Performance Management. Featuring remote monitoring, fully configurable alerts, automated drop-and-hook capabilities, event based email alerts and more. This integrated solution empowers both drivers and fleet management, delivering the tyre performance data needed to transform your tyre maintenance practices.
Samsara VG & AG Products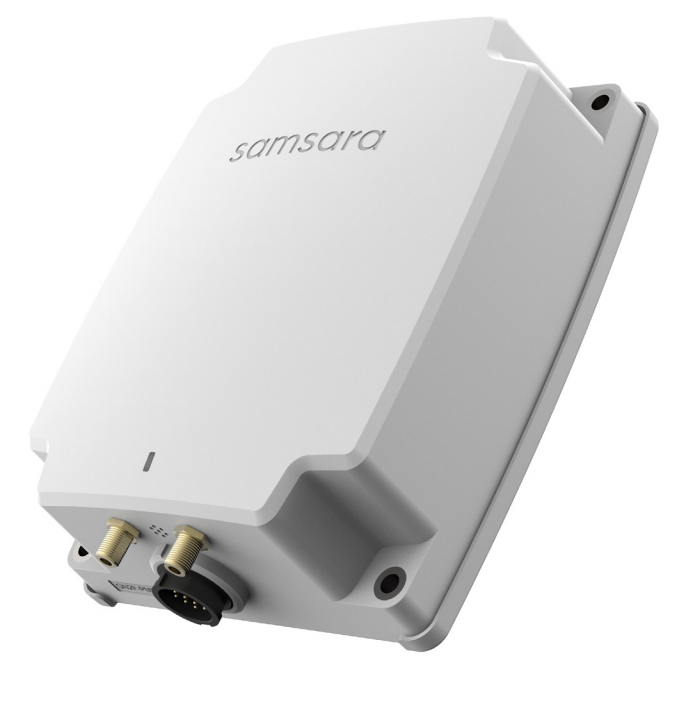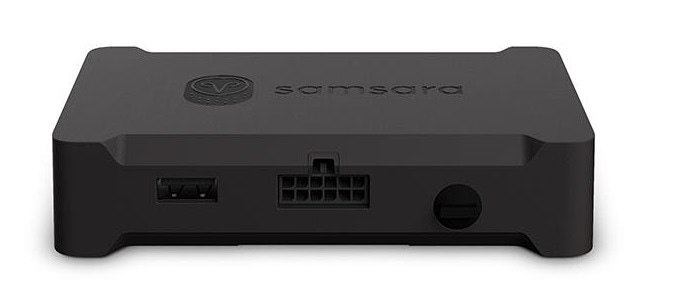 Compatible with AG (24 + 26) and VG (34) Solutions.
At Tough Tech we are here to help with getting the best from managing your tyres and ensuring that you see all the benefits that TPMS provide. Learn more….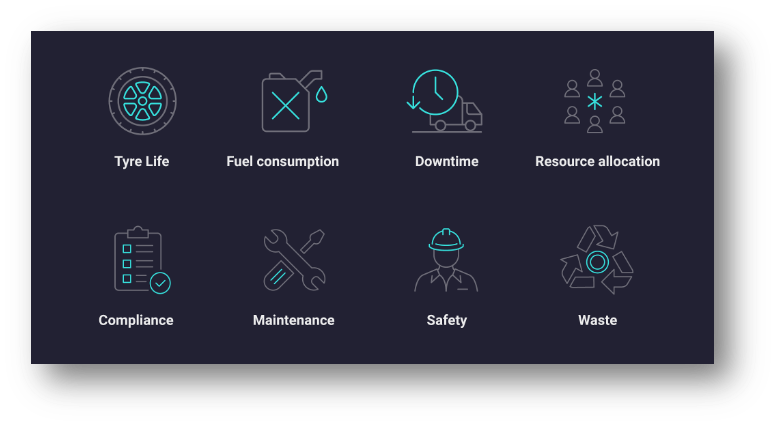 Vehicle Integration Options
PressurePro has a range of TPMS components depending on the vehicle/machine layout. Contact Tough Tech for advice and guidance with the layout and set-up process.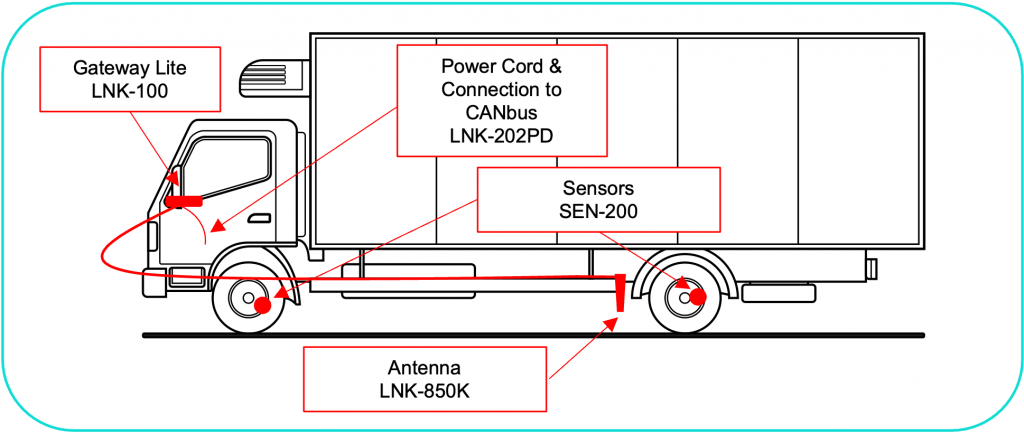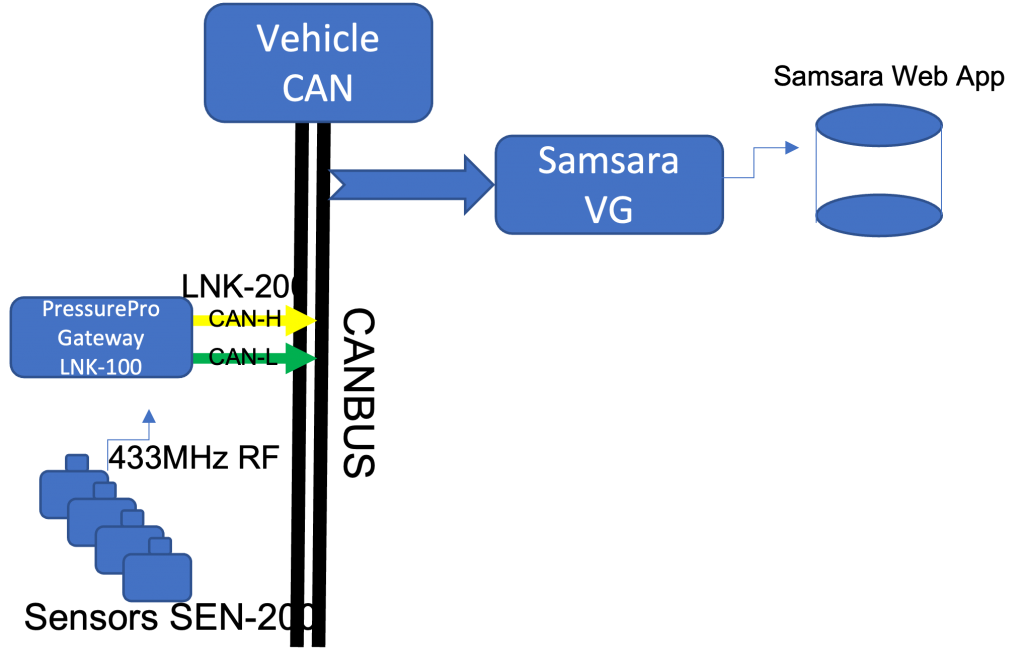 Connection to CANbus
A rigid vehicle represents one of the easiest system configurations. The LNK-202PD provides connection to J1939 CANbus as well as power to the LNK-100 Gateway.
---
The Samsara AG unit is designed specifically for trailers providing tracking when the trailer is unpowered. Once the trailer is powered TPMS is available via the PressurePro components. Connection is directly into the AG unit via the LNK-204PD which comes complete with a 4-Pin AG connector.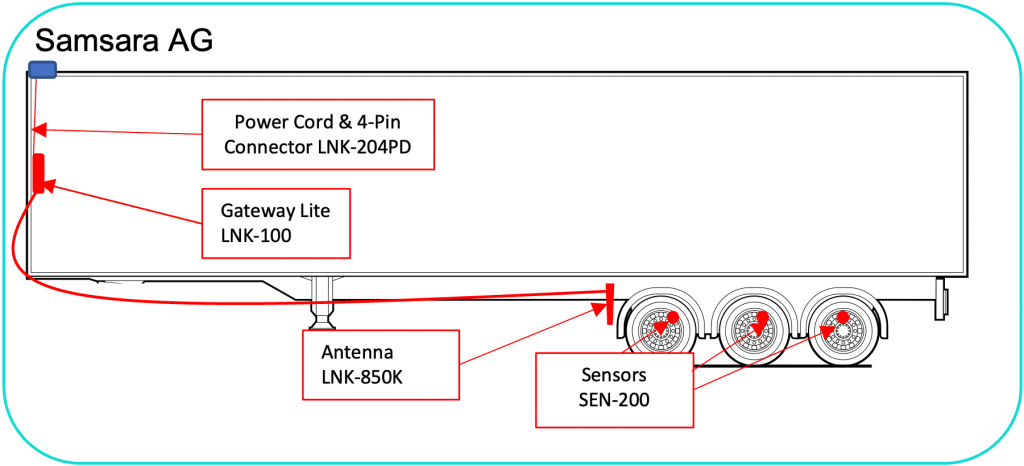 ---
Drop & Hook Connection (AG24, AG26)
Drop & Hook or basically any tractor unit with any trailer is a slightly more complex installation. The LNK-110 repeater acts as the TPMS sensor collection unit for the trailer and when connected to the tractor unit will pass over TPMS reading via powerline communications (i.e. communication over the power connections). It is therefore essentially that the LNK-101 & LNK-110 are connected to the same power supply on every tractor and trailer.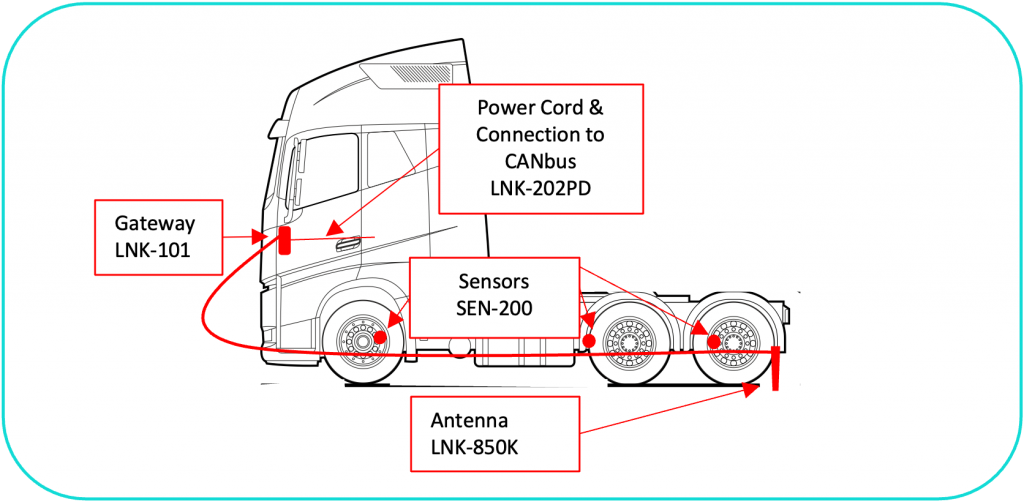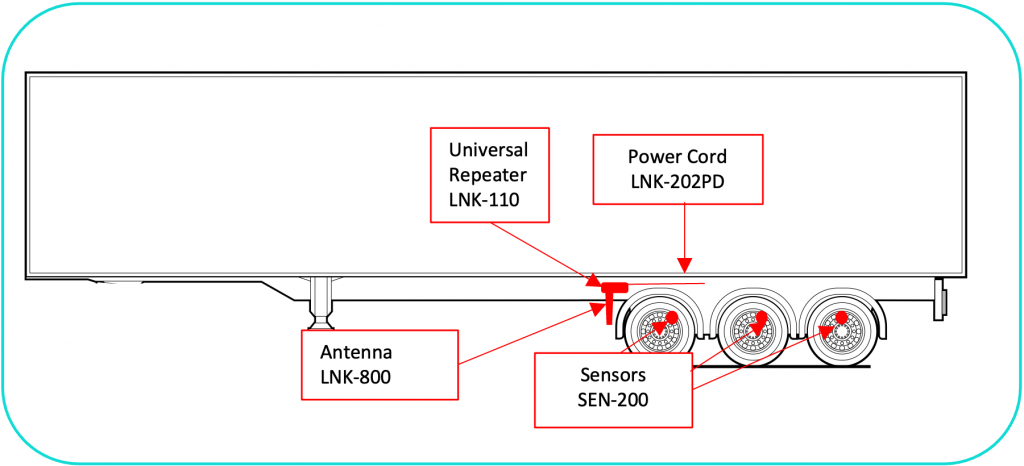 A number of support videos exist to help with the installation for stand-alone TPMS installations.
| | |
| --- | --- |
| Part Number | Description |
| LNK-101 | Gateway – Powerline connection to LNK-110 |
| LNK-110 | Universal Repeater – Connects sensors in trailer to tractor main gateway via Powerline connection |
Additional components for a drop & hook connection to Samsara VG unit
Samsara TPMS Web Monitoring
With all the physical connections made and sensors assigned to tyre locations tyre data can now be seen on the Samsara web application. Fully configurable alerts, automated drop-and-hook capabilities, event based email alerts and more.